Mothers Unfolding: Breakfast & Babies
Thursdays  • May 12, 19, 26, June 2, 8 (Wednesday)
10:00 am – 12:00 pm
Lanell's Lovely Home  •  Upper East Side

New mothering can be overwhelming and isolating and over-the-top joyous – ALL at once! Jump into Lanell's spacious and loving nest for this yummy 5 week gathering of mamas and babies. You'll be so glad you did. See testimonials and FAQs, here. Need more info? Email me!
This edition of Mothers Unfolding includes a yummy breakfast each week, lovingly prepared and served by Raini Gomez, Le Cordon Bleu chef, mama, and doula.
photo by Kristen Massey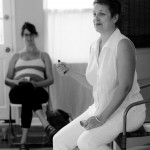 Complete Childbirth Class
When?  6 week classes are from 6:30 pm – 9:00 pm on Tuesdays (or as noted below)
Where?  Soma Vida in East Austin (except Weekend Immersion & Birthin' Again classes)
How much?   $325/couple
Are you due June – July 2016?
TUESDAYS: May 3, 10, 17, 24, 31, Jun 7
6:30 pm – 9:00 pm
Are you due Aug – Sep 2016?
TUESDAYS: June 21, 28, July 5, 12, 19, 26
6:30 pm – 9:00 pm
Are you due Oct – Nov 2016?
TUESDAYS: August 9, 16, 23, 30, September 6, 13
6:30 pm – 9:00 pm
Birthin' Again – a refresher class for experienced birthers
Spring 2016, day and location TBD
10:00 am – 2:00 pm
$125/couple
*You don't have to have taken my childbirth class previously to relish in this refresher.  More questions?  email me at:  lanellcoultas@gmail.com